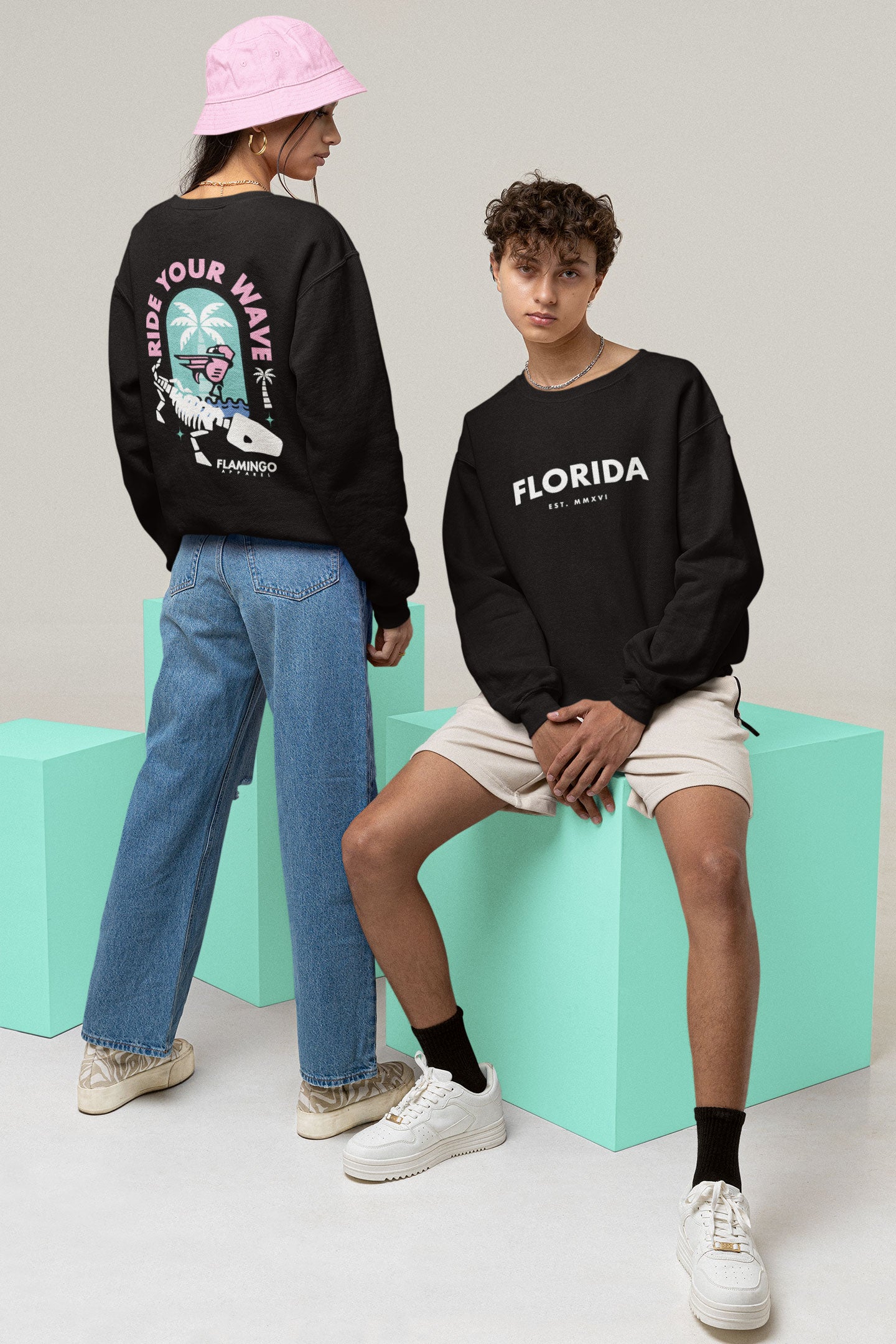 FLAMINGO + GATOR: Tropical Showdown
Embrace the wild side of tropical paradise with our "Flamingo + Gator: Tropical Showdown" T-shirt! This vibrant and captivating design brings together the grace of the Florida Flamingo's and the ferocity of the Florida Gator's in a Limited Edition face-off.
SHOP NOW
BE YOU. BE BOLD.
WHAT'S NEW WITH FLAMINGO?
The number one clothing store in Florida for streetwear fashion and life-style apparel.
Visit us at our Oaks Mall Location:
6419 Newberry Road Gainesville, FL 32605
Our clothing is designed and created by us to be of premium quality and yet affordable compared to many other premium streetwear brands. Our goal at Flamingo Apparel is to cultivate a culture of inclusion and involve others into our mission and vision.
VIEW COLLECTION